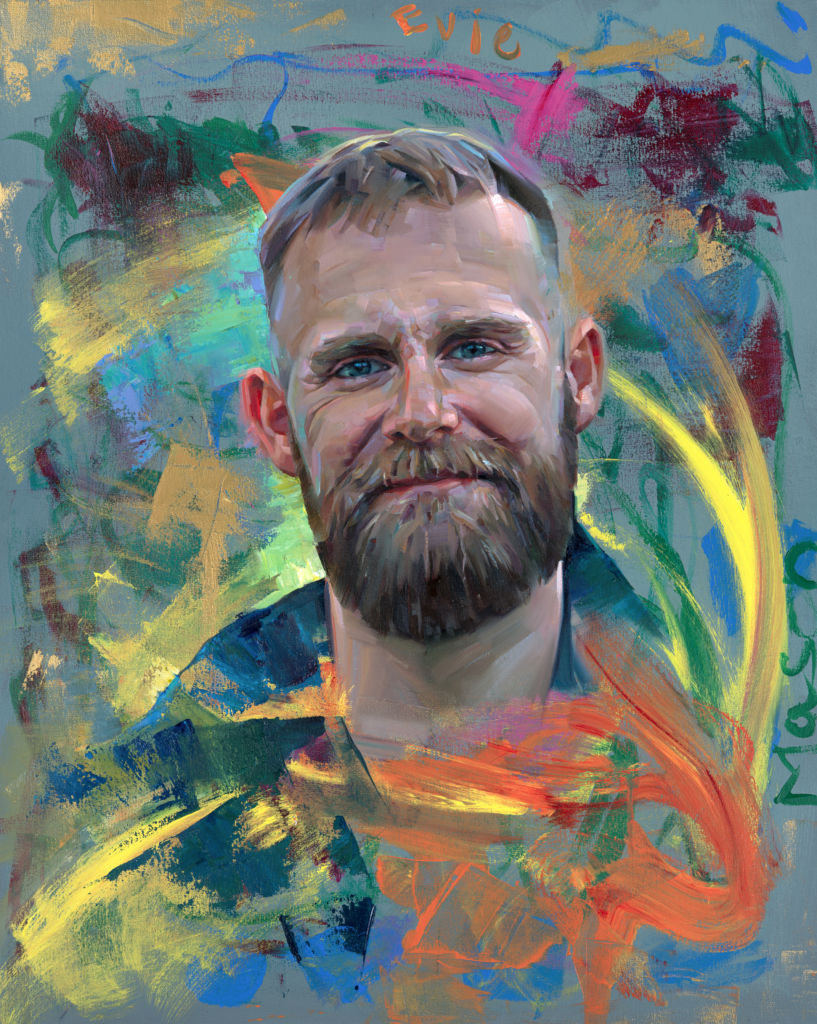 This is my portrait of Mark Ormrod MBE, created for the BBC One TV show Extraordinary Portraits.
More accurately it was produced by Mason, Evie and me. It was a genuine privilege to meet and spend time with Mark. Mark is former Royal Marine who while on a routine foot patrol in Afghanistan in 2007 triggered an improvised explosive device. After life saving work from fast thinking doctors it was decided that for Mark to survive they would need to remove both of his legs above the knee and one arm above the elbow. Mark is the first triple amputee in the UK to survive the Afghanistan conflict.
I can't begin to imagine what Mark then had to go through to rehabilitate both physically and mentally. He has an extraordinary ability to turn negatives into positives and has not just overcome this adversity but has also gone on to raise more than £500,000 for the charity REORG. In 2021 he won Fundraiser of The Year at Pride of Britain Awards. He has won multiple gold medals at the Invictus Games and was awarded an MBE. He is a motivational speaker, author, BJJ Blue Belt and is the most inspiring, positive and energising person to spend time with.
For the portrait I initially assumed I would need to depict Mark full figure to help tell his story. So I made some compositional sketches of Mark sitting with his prosthetic legs folded in front of him. It made a nice composition but it didn't say anymore about Mark than the surface level image anyone could get just by looking at him in the street and it was also possibly a bit reductive. It seemed to lose what I had learned about Mark during the filming. The more I talked to him the more I realised he doesn't let his injuries define who he is today or let them limit his life. Quite the opposite, his motto is to live life 'No Limits'. So I decided to simplify, zoom in and draw focus to his eyes and communicate Mark in 2022 through his expression.
A huge support to Mark is his family, who I was also lucky enough to meet on the show. I wanted to include them in the portrait some how, so I asked his son Mason and youngest daughter Evie to help me by painting an abstract background on my canvas. The theory being it would represent the unpredictable chaotic nature of life, as I wouldn't have any control over it, then Mark would emerge from the background symbolising him overcoming the disruption and challenges that life has thrown at him. I gave Mason and Evie some colours and paint brushes but didn't instruct them so they could be free with their mark making. They did an amazing job.
Mason used green as a nod to the beret Mark had earned the right to wear as a Royal Marine Commando. I didn't feel it was right for me to specifically reference 2007 and wasn't planning to at all, but then Evie made a beautiful big swirl of orange and yellow on the canvas which I felt could symbolise those events and maybe even reclaim it in a positive artistic way.
The artistic challenge then was to make my painting style work and not jar with the background, so I reflected the saturated palette the kids used back into Mark's face and replicated some of their mark making.
During the show I was lucky enough to visit a memorial garden at the Royal Marine's HQ in Plymouth and had a very moving talk with Mark about loss. It was an idyllic setting looking out to sea on a crisp morning. The fact I had recently lost a good friend unexpectedly and my dad the year before, combined with my family having just tested positive with Covid before filming, all made it a very emotional experience for me. I felt hugely self conscious that Mark had and continues to go through so much more than me and that it felt selfish to focus on my grief, but Mark was so supportive and sympathetic. He made the point that if you don't deal with your emotions and let things out properly then you brew issues for those around you or for further down the line. I'm incredibly grateful to Mark for his empathy and wisdom that day. I wanted that to shine through the expression in the portrait.
Extraordinary Portraits is available to watch now on BBC iPlayer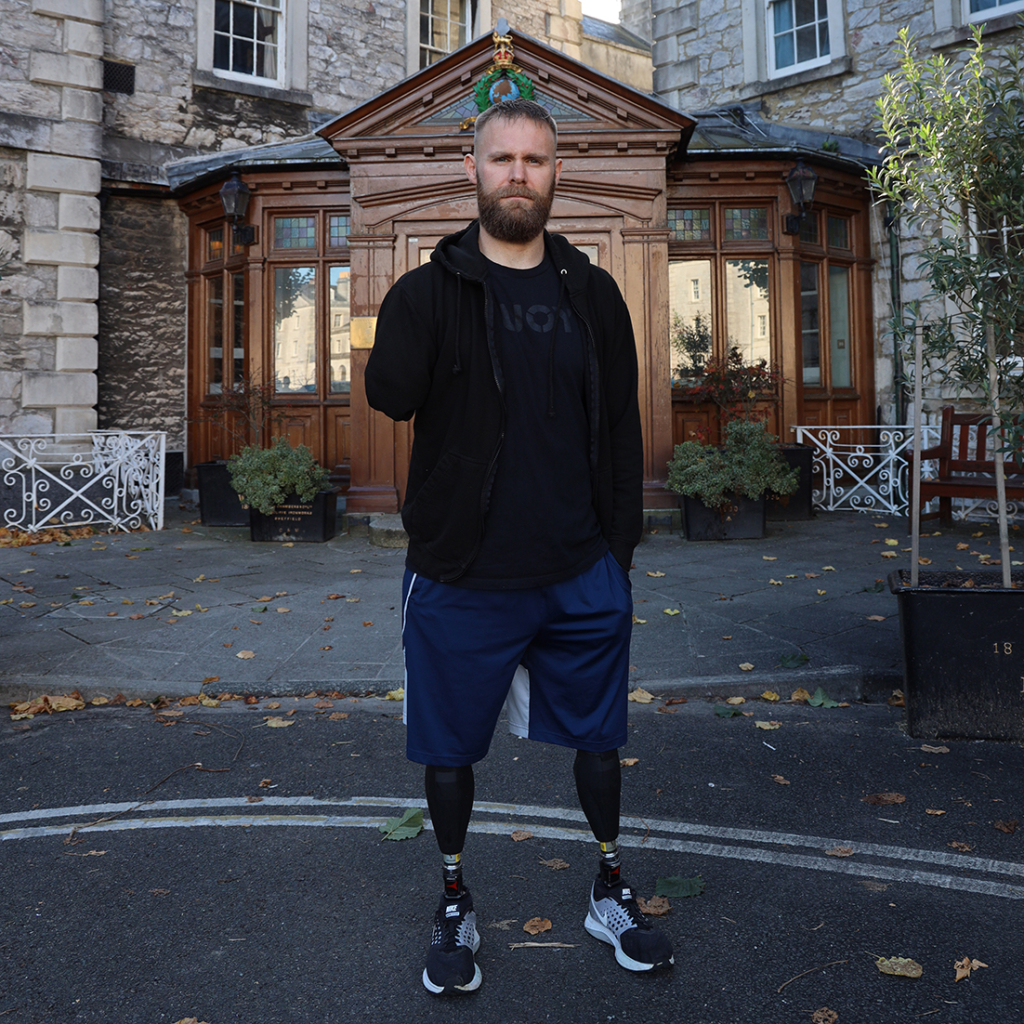 Mark Ormrod MBE outside Royal Marines HQ